Prof Tara Renton, Project Director
Tara Renton (Specialist in Oral Surgery) is a dentist with a particular interest in trigeminal nerve injuries and pain. After completing her Oral and Maxillofacial surgical training in Melbourne Tara undertook a PhD in Trigeminal nerve injury at KCL 1999-2003. She was later appointed Senior Lecturer at QMUL and then was awarded her chair in 2006 at Kings College London.
Over the past 3 years Tara has developed a National clinical service for patients with trigeminal nerve injuries and orofacial pain. She leads the teaching of over 500 dental students for each year (BDS 3, 4 and 5). She has also established an academic training programme which now has 8 Oral Surgery SpRs of which 3 are undertaking PhD. She supervises 2 other PhD students working on pain collaboration with Wolfson Institute (KCL), Peripheral neuropathy Unit (Imperial College) and Centre of Neuroscience Imaging (IoP KCL). Through these collaborations we have established an international leading programme of trigeminal pain research and education.
Tara has over 50 peer reviewed publications and is Editor of BDJ books in Oral Surgery and Local anaesthesia and a Dental update book on Pain. Tara is the National advisor for Oral Surgery, she is a council member for BAOS and is an elected member of the RCS England Dental Faculty Committee.
Tara frequently speaks about Trigeminal Nerve Injuries and Orofacial Pain at academic conferences and was recently interviewed for The Sun newspaper in the UK on the topic of Burning Mouth Syndrome.
Fréderic Van der Cruyssen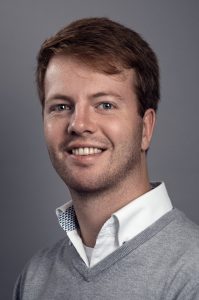 Fréderic Van der Cruyssen is a PhD candidate at OMFS-IMPATH research group under promotorship of Prof. dr. Constantinus Politis, Prof. dr. Reinhilde Jacobs and Prof. dr. Tara Renton (Oral Surgery, King's College, Londen, UK). He received his medical degree from the Catholic University of Leuven in June 2017 with a master's thesis on trigeminal nerve physiology and his dental degree at the same university in 2020.
Currently he is an oral and maxillofacial resident at the University Hospitals Leuven. His research is focused on traumatic trigeminal nerve injuries.
Clinical Team
Dr Dan Hoffman – Neurology
Dr Giorgio Lambru – Neurology
Mr Sinan Barazi – Neurosurgery
Dr Leigh Ann Morgan – Oral Surgery
Dr Okon-Rocha – Liaison Psychiatry
Dr Elena Makovac – Clinical psychologist
Ms Claire Hopkins – Ear nose and throat
Dr Jared Smith – Health Psychology
Dr Hedwig v/d Meer – Physio Lead
Georgina Grey – Nutritionist
For full profiles see https://orofacialpain.org.uk/the-team/